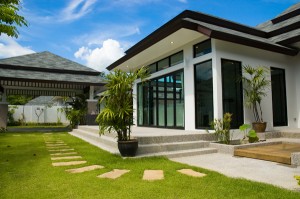 Buying a bar in Pattaya can be a hit and miss affair however considering the amount of new businesses opening and closing or changing hands in Pattaya one has to consider the legal implications of starting a business in Pattaya. To many times foreigners come to Pattaya and see what they like, fall in love with the women and decide they need to step out of the rat race back home in England.
The good weather, a laid back country and lower cost of living attracts all and one to the shores of Thailand. To often though one does not hear about the expats jumping out of their condominiums when things go wrong and they decide that going back home is not for them when their businesses fail. If you are going to but a business always get advice from a solicitor in Pattaya with regards to business laws, zoning laws, IP laws for your music and work permit laws. They are all important and could cost you your business if you do not look after your interest correctly. Mai Pen Rai only goes so far in Thailand!
More often than not the expat places the business licensing in the name of his girlfriend who he does not really know from a bar of soap as he wants to save the costs of registering a real business. This tends to lead to him losing his investment as we know – women can be mean and arguments can create hell on earth. Walking into your bar and being told it was sold last week by your girlfriend or wife to someone else is not exactly news. Yes, it will not happen to you  –  much as what they said. Always take legal advice and ensure that you are able to protect your business and investment.
The licenses for entertainment venues in Pattaya is approved by the Pattaya police station , Pattaya City Hall and the Administrative Office of Banglamung District. The process is tough! A foreigner may not have a licence hence it is always best to speak to a solicitor about registering a company to hold the licence and for you to apply for a work permit. You may not work as such in the business as 'menial' jobs are reserved for Thai nationals and you are not permitted to perform this work as it is what is called a prohibited occupation in Thailand. This is also where the nominee system comes into play.
If you are looking at starting a business in Pattaya, speak to our solicitors in Pattaya for further legal advice as to what the best method would be for you to conduct business in Pattaya.
Call us now TOLL-FREE!